Land 6000m2, project approved for 28 apartments, Montijo, Setúbal
Land with 6.000m2, excellent location for housing in avenue of great circulation in Montijo with PIP approved for feasibility of construction of 28 apartments.

This land is inserted in a very quiet residential area, with new constructions and in great development.
Its location allows access to all kinds of services, Shopping Alegro Montijo, local commerce, supermarkets, gyms, CUF Clinic, Police, public services and with a wide bike path
The surroundings offer all the conditions to have a great quality of life.

The history of the municipality of Montijo is intensely linked to the Tagus River since a large area of its territory is delimited by it.
Montijo is a city south of the Vasco da Gama bridge and its location is 20 minutes from Lisbon Airport.
At the gates of the capital, Montijo is an easy and quickly accessible destination, where you will find a land with two distinct realities. On the east side of the county, enjoy a tranquil landscape marked by the cork oak forest, the forest and ample wine and agricultural spaces.
Montijo is a city in rapid housing growth, allows you to live with tranquility and quality of life on the outskirts of Lisbon, due to its connection with the Tagus River and riverside area, the variety of catering offer, and its festivities.

We share with all real estate professionals 50% / 50%.

Frederick Lamy
Know more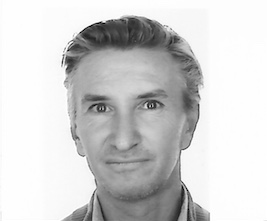 Frederick Lamy
Know more