PALACE T20 EXCLUSIVE 784M2 4 FLOORS, TERRACE, PRINCIPE REAL
Located in the historic centre of Lisbon, in the most trendy and eclectic district, just a few meters from the Jardin de Principe Real, an area known for its antique shops, gardens, bars and restaurants, and also one of the most sought after areas, with a luxurious rehabilitation, where several Michelin-starred restaurants, embassies and several boutique hotels have been installed.
This palace, with an area of 783.50 square meters, is unique and exclusive.
Unique by its location in a beautiful corner building with balconies full of charm and exclusive because it composes the whole building of which you have the enjoyment.
The term palace is perfectly suited to this property, consisting of many rooms with a high ceiling, with ceilings adorned with drawings, with its quality wooden floor, with many fireplaces, with the peculiarity of being a corner building, without neighbors, illuminated by many large double windows, with these long corridors.

You understand it's not a property like any other, it's a palace full of history, a majestic entrance hall, rich in noble materials, retaining in all its divisions the aristocratic elegance that has characterized it since its construction.
If the walls could talk.
Its orientation offers fantastic views of the Tagus, the April 25 bridge and the Christo Rei, on one side, and on the other side a bird's eye view of the magnificent principle real garden.
The 46m2 terrace, sunny with total privacy, allows you to enjoy the calm of this magnificent view of lisbon's rooftops.
On each floor, you dominate the city, giving you a stunning view through many windows at the four corners of the façade.
You access by the street, has a beautiful door that gives access to a stone-cut entrance and has a majestic staircase whose railing is solid wood, it serves the basement, and the 2 upper floors.

The district of Principe Real, represents the very essence of Lisbon's charm and rhythm, these quiet, discreet streets, therefore Portuguese.
Nowadays, it is the destination of those looking for good restaurants, alternative shops, design stores, antique shops ...
But the best of the neighborhood is not for sale, that's why this palace represents an exception in this neighborhood where the beautiful mansions, once well-to-do, now decadent but still beautiful no longer give away.

The prestigious garden of Principe Real, just outside the palace, offers many attractions, including a children's playground, several terraces with kiosks, a spectacular example of 20-meter-high cedar and a fantastic Saturday market for organic products.

Property Features
---
Heating
Air conditioning
Fireplace
Double glazed
Wooden floor
Equipped kitchen
Central location
Terrace
Garage
Good condition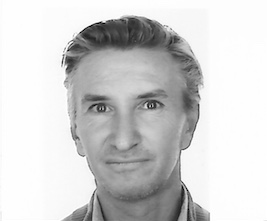 Frederick Lamy
Know more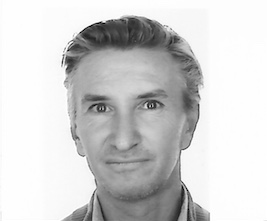 Frederick Lamy
Know more