Independent Palace, 936m2, 9 Bedrooms, Views, Swimming Pool, Terraces, Parking, Alfama Sé, Santa Maria Maior
Exceptional property in the heart of lisbon's old town overlooking the Tagus and Pantheon.
18th century private mansion with private garden and its 19th and 21st century premises with terraces.
200m from the Cathedral, in a protected area with reserved access which makes it a haven of peace, with an incredible luminosity in 3 sun-flooded facades, this rare property from 1758 is put up for sale.
With about 936m² in total, this property is ideal for a large family or for an easy transformation into a boutique hotel.
Currently, it consists of 4 living rooms, 1 dining room, 1 office-library, 9 bedrooms, 10 bathrooms, 11 WCs, 2 kitchens, 3 terraces with solarium, swimming pool, sauna, hammam and above all a garden.
This house is one of the most beautiful in the center of Lisbon and was fully restored between 2014 and 2020.
It offers all modern comforts thanks to quality interior finishes that combine refinement and sophistication, preserving the features and charm of the original Pombaline architecture.
Composed of 4 floors and parking on the ground floor.
One of the assets of the property is its generously sized garden (93m²), almost unique in this old part of the city, from which you can access the swimming pool, hammam, sauna and a magnificent and spacious terrace...

- Ground floor: two commercial spaces, one of which currently used as a garage; entrance hall with access to the elevator and stone staircase. One of the commercial spaces, with a superb volumetry with almost 5 m below the ceiling, can be rebuilt from its mezzanine as it was originally to, for example, create a loft or commercial office with parking, or house several parking lots above a commercial office or a sunny apartment.

- First floor: self-catering apartment accessible by elevator, stairs or independent entrance through the garden with kitchen, living room and two suites and small bedroom."

- Second floor - With access to the elevator and staircase of the Palacete but also to the staircase that leads to the garden. It consists of a living room, a suite, a toilet and a kitchen. Another room overlooks the garden.
On this floor, facing the 93m² garden, are 3 newly built suites with independent access. There is also a small house in the garden, with 30m² on two levels, which can be renovated to turn into a room or demolished to enlarge the garden.
Through the garden you can access the 3rd and 4th floors where there is an outdoor Jacuzzi, a 2-seater hammam, a 5-seater sauna and an 88.00 m2 terrace/solarium for common use of the entire property.

- 3rd floor: apartment consisting of hall, elevator access, large living room, office connected to the dining room and kitchen that extends to the terrace.

-Fourth floor - Two suites, one with private solarium. The duplex master suite with a bathroom and shower, and a mezzanine with a large bathtub.

This Palace is located in the Cathedral district, the heart of the Historic Centre of Lisbon, which was for centuries the preferred area of the aristocracy and the royal family that then resided on the site of the current Praça do Comércio bordering the Tagus.
Attached to the wall, where the tourist district of Alfama begins, the Palacete is one of the only mansions preserved and preserved in its original state. It was built in 1758 by Pedro José de Noronha Camões de Albuquerque Moniz e Sousa, Count of Vila Verde, Marquis of Angeja (1716-1788). Of Spanish origin, the Noronha family is related to the


1st King of Portugal since the
13th century.Composition:Ground floor 2 commercial spaces (convertible into housing/car parks
6 reception rooms (1 room in the 1st) (2 rooms in the 2nd) (1 living room, 1 dining room,1
office on the 3rd floor)
8 + 1 SUITES (2 + 1 small bedroom on the 1st) (4 on the 2nd) (2 on the
4th) +11 BATHROOMS
interiors 11 bathrooms + 2 possible
3 outdoor SHOWERS + 2 possible + pre-installation of
2 KITCHENS (Floor 1, Floor 3) 1 Kitchenette (Floor 2) + 1 possible on the ground floor
porter 1 SWIMMING POOL OUTDOOR JACUZZI (10m²)
1 SAUNA (5 seats)
1 HAMMAM (2 seats)
TERRACES 88m²
GARDEN 93m
²New electricity, new
water facilities Air conditioning
in all rooms Video surveillance in all passage areas
Access controls by programmable codes
Security alarm 4 independent systems with
centralized control Pneumatic Lift Otis

The Palacette can be easily transformed into a boutique hotel with 12 to 16 rooms for 33 people, with a lounge restaurant on the ground floor. The design is available.

We share with all real estate professionals 50% / 50%.
Property Features
---
Heating
Air conditioning
Fireplace
Built-in closets
Double glazed
Wooden floor
Social bathroom
Equipped kitchen
Sauna
Hammam
Pool
Garden
Storage
Balcony
Built year: 2020
Private condominium
Roof terrace
Security alarm
Lift
Terrace
Garage
Renovated
Floor: 4
Partially furnished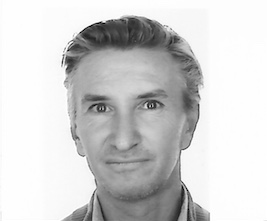 Frederick Lamy
Know more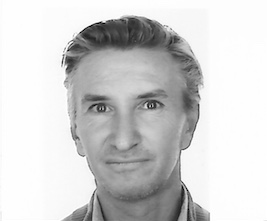 Frederick Lamy
Know more